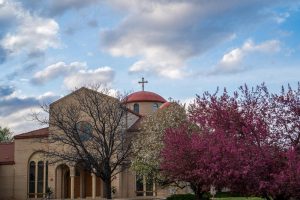 We were contacted by Kelly in early March about rebinding a very special and old book for St. Catherine Greek Orthodox Church. This amazing book is the original Epistle Book of Acts through Jude. It is specially bound in an ornate metal sleeve/cover with a spring latch. The original binding had been coming apart for some time and block of pages was no longer attached to the front or back covers. It took some extra care to rebind the book with a new spine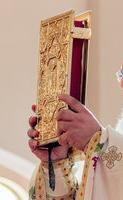 and reinsert it into the ornate metal cover. This book is used by the priest during all of their services.
I felt like this book was a great visual for a gospel message. How we can be all damaged within and that complete restoration is possible.
I met with Kelly and reassure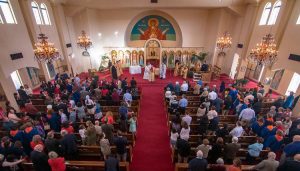 d her that we were up to the task and that we could complete it in one week's time as well and at an affordable price.
This is what they said about the project: "St Catherine's chose Marsha and her company Leave A Legacy because of her affordability and the 1 week turn-around-time compared with other book binders in the Denver area, in-addition Marsha was a pleasure to work with and the quality of work her binder provided was excellent and with such care to retain the history and integrity of the original Epistle Book, Acts-Jude…Thank you again Marsha."
Check out the collection of tragic before and amazing after photos. We are so proud to have been able to help in this Holy Legacy Project.