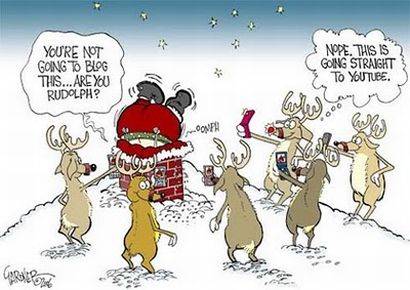 Happy Saturday! Leave A Legacy here with another awesome post about the many services that we offer!
As of writing this post, there is only 19 days left till Christmas! With that, don't you think it's time to bring your memories into one of our two amazing locations? We are located in both Denver and Fort Collins and we are here to assist you in all of memory needs.
Bring in your huge stock of photos and get all of them digitized! Wouldn't it be nice to clear a little space out of your basement or attic? Not only will we scan each of your photos, we can then do all sorts of amazing things with them. For example, we can make an awesome slideshow complete with transitions, music, and titles! Our Gold and Silver Packages both include a data disk that has all of your photos in one convenient place.
We can also transfer your files to a thumb drive or external hard drive. All you have to do is bring them in with your order.
Instead of going out to the mall and buying the same boring calendar with an assortment of random dogs and cats, we can make on for you out of your photos! Think about it, instead of seeing pictures of cats, you will see pictures of your family engaged in all sorts of awesome memorable activities! Like the family barbecue in the summer, or building a snowman in the winter.
What if you don't have any photos but, you have all of the negatives? Negative scanning is another of our many services that we offer. We'll make sure that you get the best quality scans of these as well!
If you're a little worried that your project may too big, not a problem! We welcome projects of all sizes. Recently we took in an order for film that was well over a whopping 11,000 feet! Not only are we transferring all of that film, we also organized all of it for the client as well!
Also, we are able to transfer all of your photos and videos from your old cellphones, laptops, and tablets!
Instead of sitting down for a weekend and trying to organize all of your media, allow us to do it for you! That's right, Leave A Legacy offers organization services so you don't have to!
Call or come into one of our two fabulous locations!
Fort Collins Studio:
1827 E. Harmony Rd.
Fort Collins, CO 80528
(970) 226-0102
Denver Studio:
145 W. Alameda Ave.
Denver, CO 80223
(303) 623-0607

Leave A Legacy's FACT OF THE WEEK: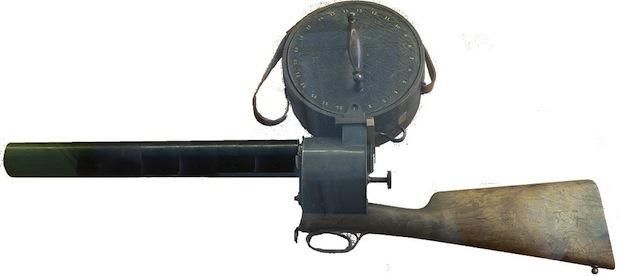 the first ever portable motion picture camera was invented by a French scientist named Étienne-Jules Marey, and it was in the shape of a gun. Sort of a great grandfather to the the Mark III Hythe Machine Gun Camera used by the British during WWI to train aerial gunners, the Fusil Photographique (or "photographic rifle") made its debut on the scene all the way back in 1882.
Please click on any of the following links for more information:
Film
Video
Audio
Photos, Slides, and Documents
Digital Media
Organizing
Slideshows
Books
Thanks for reading, please feel free to leave a comment below!