The Print Cafe's in store location in Fort Collins
has closed but you can come visit Leave A Legacy who is here to stay. Print Café opened up in 2010 and had a good run for 9 years. They still have an online presence for some of their printing.
We at Leave A Legacy are staying very busy while preserving memories for those who are local and those across the country. We do some services that Print Café used to do like photo and slide scanning. We also layout, print and bind a lot of books. We can also layout and print custom designed cards and calendars. We specialize in cards made from your photos but the options are really limitless.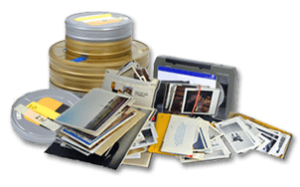 Leave A Legacy does other services that Print Café never got into. We can transfer your old video tapes of all sizes and your old movie film. We also transfer old audio media including records, 8 track tapes, cassettes, micro and mini cassettes, reel-to-reel and even old wire recordings. For scanning we can scan in slides, negatives, photos, old domed photos, photo albums, documents…you name it! Once your images are made digital we can do photo restoration or make them into a DVD slideshow. If you need some high quality photo prints we do that too.
We were sad to see Print Café go but we are happy to be serving even more clients these days.