Happy Saturday to all of you reading this! Another week has come and gone. We are now one week closer to the Holidays!
As far as restoration goes, this picture will show you what we can do for you: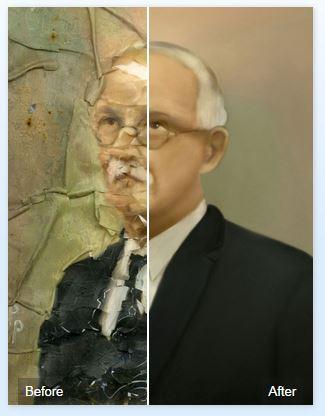 Here at Leave A Legacy, we can help you create that perfect holiday gift with our incredible list of services that we offer.
Here is a list of things that we will need from you:
1. Your old, out-of-date media.
2. Your amazing imagination!
Let's say you have a huge box of photos that are stored in your attic or basement. Bring them in to Leave A Legacy to be scanned, transferred, and digitized and choose from one of our great products to convert them to.
We create things like:
Photobooks and Scrapbooks (both printed and digital)
DVD Slideshows
Re-prints (small or large)
Data Disks, Thumbdrives, External Hard Drives (all of your photos in one convenient place)
Restorations (damaged or faded photos can be restored and looks as if they were taken yesterday)
Holiday Cards
Basically, you are only limited by your imagination! If you can't think of anything, allow the Leave A Legacy staff to help you in creating something truly imaginative!
Last week, a customer came in and wanted to create a book that celebrated the 50th birthday of her husband. She brought in a huge pile of photos which we scanned and digitized for her, and she made an appointment to come back and sit down with a Creative Project Specialist. Not only did she sit down with someone, she sat down with Marsha, the owner and founder of Leave A Legacy! Her book came out wonderful and exactly as she wanted it!
We can do the exact same for you!
You can stop by one of these two great locations, which ever is closer to you!
Fort Collins Studio:
1827 E. Harmony Rd.
Fort Collins, CO 80528
(970) 226-0102
Denver Studio:
145 W. Alameda Ave.
Denver, CO 80223
(303) 623-0607
Visit our website for ideas and inspiration:
www.leavealegacytoday.com
Time for the joke of the week:
What's the difference between a frog hopping down the street and a photographer walking down the street?
The frog might be on his way to a job.
Of course, this blog wouldn't be right without a fact about photography: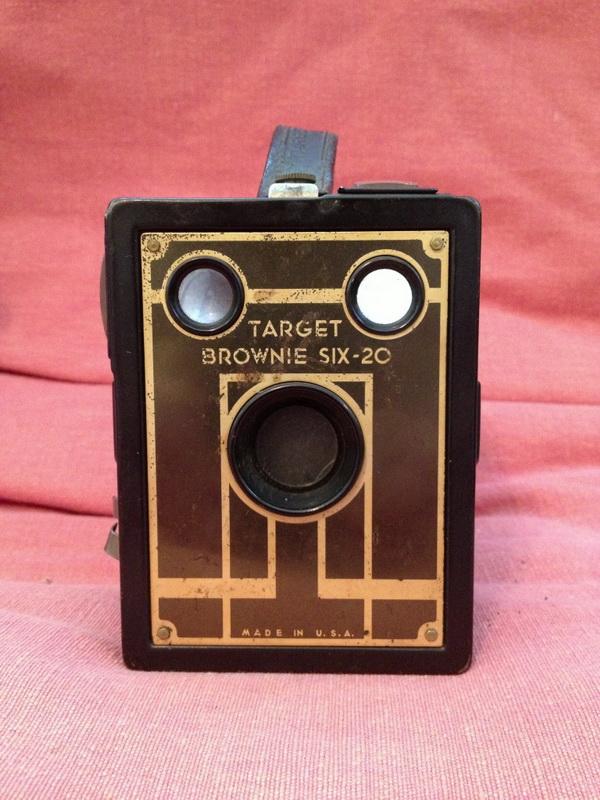 The Brownie is a popular series of simple and inexpensive cameras made by Eastman Kodak. It was first introduced in February, 1900,and was a very basic cardboard box camera with a simple lens that took 2¼-inch square pictures on 117 roll film and cost…one dollar.
As always, we here at Leave A Legacy hope that you have a wonderful weekend and we hope to see you soon with all of your old media!
We offer so many awesome services, here is a great list to help you get started:
Film
Video
Audio
Photos, Slides, and Documents
Digital Media
Organizing
Slideshows
Books
Cheers,
Leave A Legacy