Develop Camera Film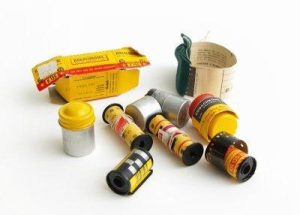 Leave A Legacy, Inc. does not offer camera film developing. We refer clients to Mike's Camera in Boulder, CO which is the nearest processor we are aware of.
Negatives Scanned: If you have negatives (film that is already developed), we can certainly scan all of those in (in-house) and give you digital files (of the positive image) and/or make reprints for you.
Develop Movie Film
We don't develop move film that has been exposed but not processes. We can send out your undeveloped movie film for processing for $100/50' roll. It can only be processed as black and white even if it is color film. The film is sent out of country for developing. Our experience has shown us that it is very unlikely that you will receive any valuable footage from your reels. All client films that we have sent to them in the past had no image on the processed film. Their turnaround time is normally more than one month as they wait to receive enough films before processing another batch.
Films Digitized: If you have movie film that is already developed we can
certainly scan all of it in and give you either digital files of each film or we can burn playable DVDs or Blu-ray discs of the films for you.